This HungarianPod101 Review is up-to-date as of October 23rd, 2021.
Learning to speak the Hungarian language is not an easy feat according to the Foreign Service Institute. It is classified as a Level III (out of IV) difficulty for native English speakers requiring an average of 1,100 class hours to reach an S3, or general professional proficiency level.
If Hungarian is a language you wish to learn casually or to become fluent, finding the right program is key. This review will cover the features of HungarianPod101, by Innovative Language. We have done extensive research to help you determine if this online language-learning program is right for you.
HungarianPod101 Review Overview
Upon signing up for your free lifetime account, you are automatically given a seven-day free trial of the Premium subscription plan.
Pro Tip:
You can opt to pay just $1 and extend this Premium trial for 30 days. This allows you the chance to try out many of the upper-level features offered by HungarianPod101.
HungarianPod101 offers users four expertise levels from absolute beginner to advanced speaker with three monthly subscription plans with an assortment of features. There are a variety of learning pathways and learning tools that allow you to customize the program to your needs.
Other relevant features offered by HungarianPod101 include:
Audio and video lessons with transcripts
Access on computers, tablets, and Android and iOS mobile devices
Spaced-repetition flashcards and voice-recognition practice
Ongoing assessments
iTunes feed
Grammar and cultural explanations
HD videos
Latest Hungarian news
Vocabulary lists
Access to one-on-one instruction
What We Liked About HungarianPod101
Fresh, Relevant Material
Not only are new lessons added to course content each week, they are also relevant to today's living. Both videos and podcast lessons are designed to be engaging and fun, unlike what you may find in the book/CD combo language programs of yore. You will find hundreds of hours of lessons and learning materials from absolute beginner to advanced speaker.
Option for One-On-One Learning
Signing up for the PremiumPLUS subscription plan allows you to work with your own Hungarian instructor. The instructor will customize a learning plan based on your preferences and give you assignments and assessments to test your progress. You can also contact your teacher anytime via messaging with your Hungarian-related questions.
Value for Your Money
HungarianPod101's price point is on par with competitors, but offers A LOT of content. You will find hundreds of lessons, vocabulary lists, practice tools, and transcripts designed to encourage your learning of the Hungarian language. We would argue that HungarianPod101 has more content than most of its competitors.
What We Didn't Like About HungarianPod101
No Set Learning Structure
The structure within the learning pathways is not always on par with how you may learn in the classroom. For example, you may finish a lesson and when you move on to the next find that you are completely starting over with new material. In this sense, the lessons do not necessarily build upon what you've learned in previous lessons.
You Determine Your Advancement
Unless you opt for the PremiumPLUS subscription with your own teacher, you are the one who decides whether you should advance to the next level or if you need more practice on your current level. This could result in advancing to higher learning levels before you are ready. You could also begin one pathway and choose to start another pathway. This could get confusing for some learners.
HungarianPod101 Features
Hungarian Podcasts and Video Lessons
The bulk of HungarianPod101 is made up of podcast and video lessons. You will find lessons as short as just a few minutes up to 15 minutes in length. This makes it easy to slip one or two into each day. Some lessons have two instructors engaging in dialogue while others feature one instructor. All lessons come with detailed transcripts that can be downloaded or printed out to go over anytime.
Learning Pathways
Learning pathways are a group of lessons planned around a central theme. You can choose to follow a guided pathway which features quizzes and assignments, or a pathway suited for your immediate needs. For example, some of the included pathways are Lessons for your Flight to Hungary, Essential Hungarian for Emergencies, and Basics Bootcamp.
Study and Enhancement Resources
You will find a variety of reinforcement activities to help solidify and advance your knowledge of Hungarian. Some of these activities include flashcards, voice-recognition activities, searchable dictionary, grammar bank, and custom word and phrase lists. These game-like activities can break up the sometimes monotony of continual lesson study.
Who is HungarianPod101 for?
HungarianPod101 is designed for both serious and casual Hungarian students alike.
It can be used alone or as a supplement for another Hungarian class or program. The quick lessons are fairly simple to fit into nearly any busy professional's schedule.
Who is HungarianPod101 NOT for?
HungarianPod101 is designed for beginner and intermediate speakers, and there are fewer lessons for advanced speakers.
Additionally, those who require or prefer a classroom environment may have some trouble staying motivated with an online program.
HungarianPod101 Competition
In order to provide the most in-depth review, we've compared some competitor programs to HungarianPod101.
HungarianPod101 vs. Duolingo Hungarian
Duolingo Hungarian offers a free, game-like platform for learning to speak Hungarian. As you advance through the lessons, you earn lingots to spend in the Duolingo store. Lessons consist of multiple-choice questions, fill-in-the-blanks, and translating sentences or phrases using the given words. There is little in the way of detailed grammar explanations or cultural norms.
HungarianPod101 vs. Glossika Hungarian
Glossika Hungarian is a language-learning program based on listening to Hungarian and repeating what you hear. The idea is to absorb speaking patterns and acquire grammar and vocabulary through listening to complete Hungarian sentences. Because all you need to do is listen and speak, you can literally take Glossika anywhere you go. Like HungarianPod101, you will need to pay a monthly subscription fee for access to this program.
Cost of HungarianPod101
As mentioned, there are four subscription levels including a free option. This option allows access to the first three lessons in each learning pathway, and you are automatically enrolled for life. If you want to access more features, you will need to sign up for a paid-subscription to HungarianPod101. The monthly options are listed below.
You can use our coupon link below to get 30% off all regular prices:
Basic—$4 per Month
The Basic subscription offers complete access to the lessons archives on your Android, iPhone, iPad or computer. You will also be able to quickly download your lessons and transcripts for later review.
Premium—$10 per Month
The Premium subscription offers everything available with Basic plus HD videos, bonus content for lessons, 2000 core word list, flashcards, and interactive lesson quizzes. You will also find line-by-line audio transcripts for ease in identifying what you hear.
PremiumPLUS—$23 per Month
The PremiumPLUS plan includes absolutely everything HungarianPod101 has to offer. You will have access to a personal teacher who will design a learning plan based on your strengths and weaknesses. Chat with you teacher through messages anytime you have questions or concerns. You will also receive ongoing assessments to track your progress.
HungarianPod101 Review Summary
In conclusion, we feel HungarianPod101 is a comprehensive resource for anyone trying to learn to speak Hungarian casually or fluently.
It can be used as a stand-alone product or as a supplement to another course. The price point is on par with competitors who offer less in the way of lessons. If you use a coupon (like the ones above), we feel you can truly get your money's worth out of HungarianPod101.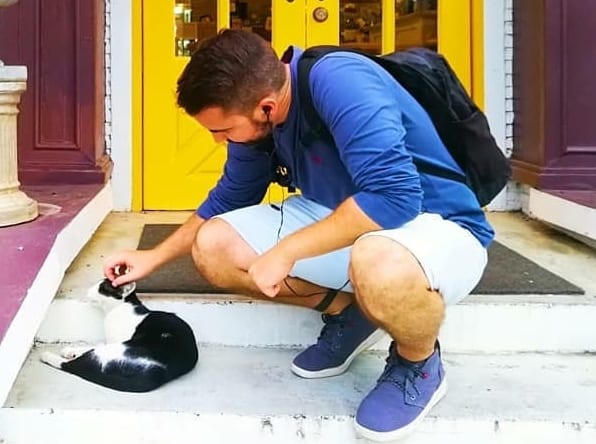 Michael has been an avid language learner and traveler for many years. His goal with LanguageTsar is to discover the most fun and effective ways to learn a language. He is currently learning Japanese, French and Indonesian.