Editor's Note: This article featuring the best language learning apps for kids is up-to-date as of October, 2021. 
With kids today growing up in an ever more globalised & multicultural society, learning a second language has never been more valuable.
Learning languages from an early age takes advantage of that magic window when the human brain is most malleable, and when kids are naturally soaking up new information like a sponge.
In fact, more and more parents nowadays are choosing to teach their kids a second language. And with dozens of great apps on the market there's an almost endless possibility for learning, but sorting through them all and choosing one that's most suitable can be very overwhelming.
In this article we've done all the hard work for you and detailed the very best language learning apps for kids.
Children are extremely different from adults when learning languages. They are tech-savvy and need constant engagement and challenge, otherwise they quickly become bored.
When assessing each app we considered the following factors:
Gamification – to keep them engaged & having fun
Stimulative & Immersive – creates strong language associations by using songs, music, video etc.
Easy to use – how easily the child can navigate the app independently
Reviews and tracks what they've learnt – how well the app allows the parents to monitor their progress
We've also prioritized apps with a long list of available languages, so kids can easily switch languages and get a wide experience of different languages.
So with all that in mind, let's dive right into some really great apps!
Best Language Learning Apps for Kids
(iOS, Android, Roku, Amazon FireTV, Apple TV, and Android TV)
$9.99/month, or $69.99/year
Age range: 1-6
Number of languages: 12 languages (including Korean, Hebrew, Portuguese, Japanese and Russian)
Got some littlies at home and looking for something super simple? Little Pim is about as basic as it gets, with a popular series of highly engaging video clips on a wide range of topics. The method was developed by Julia Pimsleur, the daughter of Dr. Paul Pimsleur (the creator of the Pimsleur Method, a revolutionary language learning program for adults). She sought to create a program to teach her own kids foreign languages from an early age, and hence the Entertainment Immersion Method® was born.
The method harnesses the child's natural love of play and channels it into language learning. There's no reading involved, only short video episodes introducing the language in a very visual and auditory way, followed by a series of fun games. These games use spaced repetition techniques to drill home the words and phrases learnt in the videos.
Generally, you only need around 500 words to be considered 'conversational' in a language, and Little Pim does a great job at laying this foundation from an early age, teaching over 360 words and phrases in 12 different languages.
Price:
Effectiveness:
User Experience:
Age range: 3-7
Number of languages: 28+ languages (including Spanish, French, Hebrew, Armenian & Hindi)
We've been telling stories for tens of thousands of years. A good story stays with us for life, teaching us valuable life lessons and allowing us to live out our favorite characters. Therefore, it comes as no surprise that stories can be used as a very effective language learning tool (there's a reason you can still remember the nursery rhymes and fairytales you learnt in school!)
Children have an innate ability to resonate with and become immersed in a story. With this in mind, Gus on the Go offers a series of well-known childrens stories in an interactive format, translated into over 28 different languages (and from 21 mother tongues).
The app offers a series of animated e-books in the target language, and uses four types of interactive activities to build fluency of the words and phrases used throughout the story. Each story is well known and common across most cultures, making it easy to follow along to – the hare and the tortoise, for example. Colorful animations, interesting sound effects and a user-friendly interface make this a great app for kids to get their teeth into. They'll be reciting their favorite stories in different languages in no time at all!
Price:
Effectiveness:
User Experience:
Age range: 5+
Number of languages: 34 languages (including Catalan, Arabic, Japanese, Croatian, Greek and Slovak), 62 mother tongue languages
FunEasyLearn is one of the more comprehensive options in this article, with over 6000 words and 5000 phrases being taught for each language. Though the app is generally better for older children and adults, there's a pretty nifty 'child mode' in the settings which changes up the whole interface and activities for a much more child-friendly theme. Unlike other apps (like Gus on the Go, for example) all languages are available within one app, so switching between them is a breeze. 
The vocab and phrases are taught systematically, grouped into topics and introduced through a variety of different games & activities. Beautiful illustrations and human pronunciations make the content much more memorable. We especially love how the app automatically reviews what they've learnt from previous lessons.
Price:
Effectiveness:
User Experience:
Age range: 2-5
Number of languages: 7 languages – English, French, German, Japanese, Korean, Simplified Chinese, or Spanish (as either primary or secondary language)
Another story-book style app, but focusing only on one very popular story – The Very Hungry Caterpillar! This best selling children's story is packed full of farm animals, food and family vocabulary, great for language learning. The animated interface simulates a real book, so it's very easy to find your way around. 3D Images pop up magically from each page as the book reads to you the rhyming narration in the language of your choice.
Tap on a picture and the word will be spelt out and said aloud for you to hear again. This way your child can explore the many different animals and objects in the target language, forming associations and reinforcing what they already know. The final page features a quiz that tests them on their newly acquired knowledge. All the words are generally grouped into categories, from farm animals to clothing and family.
Price:
Effectiveness:
User Experience:
Age range: 3-8
Number of languages: 5 languages – English, French, Spanish, German and Chinese
Of course, we all know that kids learn best through games and play, and no other language-learning app knows this better than Studycat. It's a heavily gamified app that's specifically designed for younger kids, as young as 3 years old. The app has a clear structure to it, yet it's filled with a wide variety of interactive games, so the kids don't even realise they are learning.
The app is split into three main levels, each containing 24 units. You can choose a specific learning path for your child to follow (building upon what they've previously learnt) or simple do free play. Familiar characters guide them through the lessons, starting with vocab (which is introduced with flashcards) then onto comprehension activities, songs and games. By the end of the course, you can expect your child to be able to speak and spell up to 350 words or phrases in their target language – not bad!
Price:
Effectiveness:
User Experience:
Age range: 4-12
Number of languages: 7 languages – English, French, German, Italian, Mandarin Chinese, Portuguese, and Spanish
MindSnacks is a series of apps for each of the 7 languages on offer. Each of them involve playing games and completing different activities to eventually master all 1000 words and phrases. The first 3 levels are free, however beyond this (up to 50) you must pay. What's nice is that you don't have to complete each level in sequence, allowing you to jump around and focus on the topics that are most interesting or useful, however as a parent, this could be hard to monitor for your children.
Overall, the colorful touchscreen interface, playful music, and quiky characters make it a pleasurable learning experience that I could see even younger learners getting engaged with. It feels more like an adult language course (with dashboard, spaced-repetition etc.) but packaged up in a childrens game-like design. 
Price:
Effectiveness:
User Experience:
(Android, iphone, ipad)
Free with limited content,  Pro account is $9.99/month or $47.99 for one year
Age range: 6-8
Number of languages: 33 languages (includes Dutch, Norwegian, Vietnamese, Indonesian, Hindi, Hebrew, Farsi and Afrikaans)
Mondly is a well known app for adults, however they have now developed an app for kids too. It's a great little app that's packed full of exercises, covering reading, writing, listening and speaking. Vocab is introduced through themed flashcards and the child can intuitively pick up with the grammar through their sentence building activities.
There's also interactivie conversations to practice speaking and a built-in verb conjugator feature. In total, the app covers 400 words (each with illustration & audio) and 75 phrases. Topics range from parts of the body to numbers and food.
Price:
Effectiveness:
User Experience:
Age range: 2-10
Number of languages: 20 languages (including Filipino, Finnish, Hindi, Mandarin, Polish, Portuguese, Romanian and Russian)
By now you've guessed we are a big believer in stories. They are so powerful for kids, plus they are great fun, developing creativity and imagination. Unuhi offers 11 different bilingual children books in a wide range of languages. They've now started adding flashcards to the app too, making is much easier to now learn the vocab from the stories.
The books are beautifully illustrated and great for kids. You can toggle the languages however you want, so you can translate from your mother tongue and other languages. Though the audio is not yet available for all the languages, those that have it are very clear and high quality.
Price:
Effectiveness:
User Experience:
Age range: 0-5
Number of languages: 5 languages – English, Spanish, French, Portuguese and Mandarin
This app is awesome for learning vocabulary. Kids can learn 170 new words in each language as they join Peg and Pog (and their cute cat cosmos) around the world, discovering new things as they go. You can click and interact with the objects, from under the sea to outer space, even dress them up in your favorite clothes!
There's also some free printables like coloring pages and support exercises to accompany these language learning apps, which is a cool perk.
Price:
Effectiveness:
User Experience:
(Android, iphone, ipad)
Free, Premium costs $8.49/month, $5.00/month (annual) or $149.99/lifetime
Age range: 7-16
Number of languages: 37+ languages (all included in the same app as separate courses) 
Droplets is the kids version of the adult language app Drops (created by the teacher-favorite Kahoot). It consists of short (5 mins of less) lessons or games that covers only vocabulary. Whilst, it doesn't cover anything beyond vocab, it does teach the vocab very well using spaced repetition and fun activities to keep children engaged.
The free plan allows for only 5 minutes of gameplay per 10 hours, so a premium account is necessary to be honest, though you can at least try it out for free.
Price:
Effectiveness:
User Experience:
Best Language Learning Apps for Kids: Conclusion
Do note that our ranking system is rather arbitrary, after all it is only our opinion – every child learns in different ways and resonates with different methods. Therefore, it's a good idea to try out a bunch of them and see which ones work best for you and your kids.
Generally, the list can be grouped into different functions. There's storybook apps (like Gus on the Go and Unuhi), video-only language classes (like Little Pim), vocab builders (like Droplets) and more comprehensive language courses (like FunEasyLearn).
You should also bear in mind what it is you hope to get from the learning. Some apps don't teach much beyond a basic level, but expose the child to a massive range of languages. On the contrary, you might want to go deeper into a language and progress towards complete fluency.
Whatever your language goals, we hope this list has been very useful for you.
Good luck and have fun!
P.S. What are your favorite language learning apps for kids? Let us know in the comments below!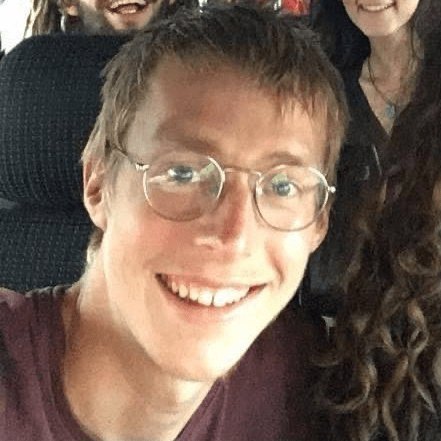 Josiah is a digital nomad with a passion for language learning and adventure travel. He's taught English as a foreign language for many years and is currently learning Georgian, French and Chinese.