Looking to brush up on your Russian language skills and don't know where to start? Fear not, there's a huge variety of very useful apps out there to help you learn Russian, catering for every level and learning style.
Traditionally, the only way to learn Russian was to painstakingly sit through tedious classes, study from boring textbooks, and complete endless homework assignments. Sound familiar? Well nowadays, everything has changed…
Whether you are still learning the Cyrillic alphabet or you are already forming complex sentences, there's an app for you.
So where to start?
To help you we've narrowed all the apps down into our picks for the 5 best apps for learning Russian, providing you with only the very best options to choose from (and a few more).
Here you'll have everything you need to make the best use of those spare moments in your busy schedule. Customized learning on your own time is only a click away!
So let's get started.
5 Best Apps for Learning Russian
(Android, iPhone, iPad)
Monthly subscription starts from $8/month, 7 day free premium trial
Most Comprehensive All-round App
Hitting our number one spot of Russian apps is RussianPod101, in our opinion the most comprehensive language course out there for learning russian, and the perfect app for those looking to learn on a flexible schedule. RussianPod101 is unlike other language courses in that it allows you to pick and choose from per-made sets of lessons (which they call lesson 'pathways'), so you can study only the topics and target language that is most relevant to your interests and learning goals.
Their lessons consist of professional videos or podcasts by native tutors, line-by-line dialogues, vocab lists, grammar banks and lesson notes. The lessons are short, easily digestible and cover lots of fun and interesting topics, from online dating to Russian films. It's a great option for anyone of any level who is serious about learning Russian.
Price:
Effectiveness:
User Experience:
Best App for Building Vocabulary Fast
Memrise is the perfect tool for building up a wide range of vocabulary in a very memorable way. It's true, there's a lot of similar apps out there like Memrise, but we feel Memrise goes above and beyond to create as much of an immersive experience as you can get from a a digital app. For every new phrase and vocab item, you'll be walked through a video clip of native speakers using it in context, making it far more memorable than just learning isolated words or phrases.
The app goes further still to test your speaking, listening and overall comprehension in their gamified tailor-made app. It's similar to Duolingo, but better. It's worth noting that Memrise isn't the best resource for learning grammar. However, as a supplementary tool to a more comprehensive course like RussianPod101 it can be used to really skyrocket your learning, equipping you with new vocabulary to use in your newly acquired range of sentence structures that are taught in the RussianPod101 syllabus.
Price:
Effectiveness:
User Experience:
Best for Learning Cyrillic
Perhaps you're a complete beginner to the Russian language – what should you do first? Learning the alphabet and specifically the individual sounds should be the highest priority for anyone learning a new language. The sooner you can identify all the sounds the easier it will be to distinguish specific words and phrases, and the easier it'll be to memorise new vocabulary. We personally recommend the TenguGo app because it has voice clips for every letter and detailed explanations of each sound. The history lessons, quizzes and flashcards are an added bonus.
Price:
Effectiveness:
User Experience:
Best App for Real Conversation Practice
So you've now got a bunch of useful phrases under your belt, you can introduce yourself and read the Russian alphabet, so what's next? It's now time to start interacting with real native Russians. That's why you started learning in the first place, right? HelloTalk allows you to do just that. It pairs you up with Russian speakers who are also interested in learning a language that you know already. Through a language exchange, you can correct each other's mistakes and stumble your way through your first Russian conversation.
It may seem a little awkward at first, but you can search for partners based on your specific interests and hobbies. You'll even get automatic prompts and conversational starters so you'll never be without anything to say. Through HelloTalk, you'll get an immersive cultural experience without even leaving the country! We recommend making use of this app as soon as possible and start putting what you've learnt into practice.
Price:
Effectiveness:
User Experience:
Best App for Fine Tuning Your Pronunciation
One of the most daunting things about learning Russian is it's nightmarish pronunciation. It can feel like landing on another planet with a whole new array of voiced/unvoiced vowels, hard/soft consonants, and of course the famous Russian "r" or alveolar trill sound. RussianPod101 does a fairly good job at teaching pronunciation but not as good as this next app – Speechling. Speeching is an awesome resource for getting your speaking up to scratch. It gives you the chance to speak the target language, model the native speakers, and receive detailed feedback in a timely manner.
The free version is enough to supplement your learning, granting you access to the entire curriculum and up to 35 coaching sessions per month. The process is very simple: You first listen to the native speaker (of either gender) say a sentence, you record yourself in the microphone, and get feedback from a real language tutor within a day. The app also has a tonne of listening exercises, diction practice and flashcards.
Price:
Effectiveness:
User Experience:
Runners-up for Best App for Learning Russian:
Here's our list of runners-up that didn't quite make it into our top five, but are still worth adding to your Russian language toolkit.
Best App for Learning the Cases
If you wish to go beyond knowing basic phrases and reach a decent level of fluency then you'd better get comfortable with the different Russian cases. To understand each case and when to use them we recommend the 'Russian Cases' app. The theory section has tables, examples and rules; and the practice section has a series of multiple choice questions with translations and Russian audio.
Note, this app is only available for android. For iOS users we recommend Russian Cases Trainer LITE (an equivalent app for iphone/ipad).
Price:
Effectiveness:
User Experience:
Best Alternative Structured Language Course App
For an alternative to RussianPod101 we recommend Rocket Russian. It has a far more structured syllabus than RussianPod101 so it'll suit learners who prefer a more linear learning path. The cultural notes are nice to have and it's jam-packed with learning material. The only reason it didn't make it into our top 5 is that it can be a bit boring at times. The exercises are also quite repetitive and there's no video content or interactive games.
Price:
Effectiveness:
User Experience:
Best App for Learning to Write in Cyrillic
For learning Japanese or Chinese, Skritter is the normal go-to app for learning the characters. For Cyrillic there's been no equivalent, until now. 'Write-it Russian' is the first writing recognition app for the Russian language. You can follow the guides for fast and stress-free learning, and then test yourself through their interactive quizzes. The lessons are short and fun, convenient for anytime you have a spare moment.
Price:
Effectiveness:
User Experience:
Best for Becoming Conversational Fast
Pimsleur is a completely audio-based language program that's based upon research by Dr Paul Pimsleur. Each 30-60 minute lesson introduces you to a new dialogue and then uses spaced repetition to break down everything into its most fundamental parts and perfect your pronunciation. By the end of each lesson you will have taken part in the dialogue and can say each phrase confidently and clearly. Many students can testify to its effectiveness to reach a basic conversational level in a short period of time, making it a valuable tool for anyone who needs to communicate in Russian for work or leisure.
Price:
Effectiveness:
User Experience:
The Best Apps For Learning Russian: Conclusion
So there you have it! Our list of recommended apps for learning Russian. Explore and try some of them out for yourself. After all, everyone has their own unique learning style, for some that might be listening to podcasts (like RussianPod101), playing games (like Memrise) or having conversations with native speakers (like HelloTalk).
Whatever level you're at in Russian, we hope you've found something valuable from this list, from learning the Cyrillic alphabet to brushing up on your Russian vocabulary & grammar.
Good luck and have fun! Dasvidaniya!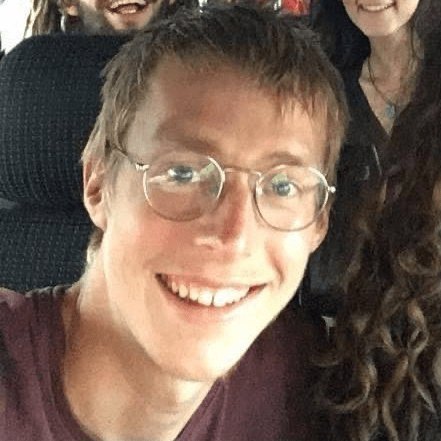 Josiah is a digital nomad with a passion for language learning and adventure travel. He's taught English as a foreign language for many years and is currently learning Georgian, French and Chinese.