The Christmas holidays offer some of the best discounts on language learning out there. If you've been on the fence, this is your chance to pick up a great language course without breaking the bank. So without further ado, here are the Best Christmas Holiday Deals for Language Learners in 2022.
Affiliate Disclosure:
some of the links below are referral links. We get a small percentage of each sale, at no cost to you — in fact these are incredible discounts. By using our links, it helps support our site and cover our costs.
Note: All the sale deals below have been tested to work as of December 8th, 2022. If a link doesn't work for you, please let us know!
Pod101 Christmas Holiday Sale 2022 (Up to 60% Off)
We really like the Pod101 courses, and have tested and reviewed many of them. In fact, I've been using JapanesePod101 for years and have only good things to say about it. This year, Innovative Language is offering up to 60% off in their Christmas Holiday sale.
How to take advantage of this huge sale? 
Update: This sale has been extended until December 29th!
Simply click on the language you'd like to learn below and you'll be taken to the sale page.
Up to 60% Off European Languages:
Up to 60% Off Asian Languages
Up to 60% Off Middle Eastern and African Languages
Rocket Languages 4-Day Christmas Sale
The 4-day Rocket Languages Christmas Sale details are as follows:
Starts: 12:01 am on Monday, December 20th (PST)
Ends: Midnight on Thursday, December 23rd (PST)
Offer: 60% off any online course until the end date, or until 1,000 copies have been sold, whichever happens first
60% Off Rocket Languages:
Enter the Coupon Code XMAS60 at Checkout
---
That's all the Christmas Holiday Deals for Language Learners we have for right now. If you've been on the fence about any of these programs, this is your chance to get them on the cheap!
We'll continue to update this page, so make sure you bookmark it. Stay tuned!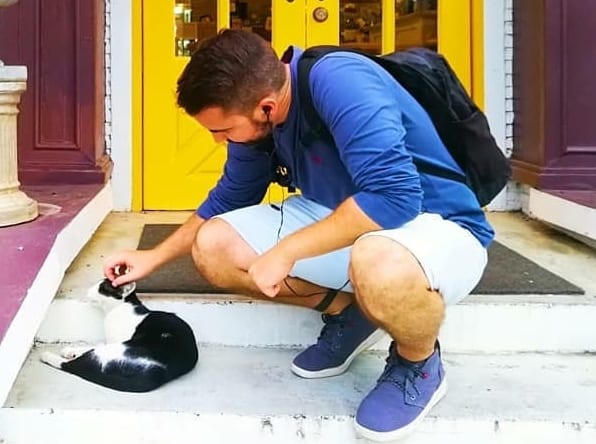 Michael has been an avid language learner and traveler for many years. His goal with LanguageTsar is to discover the most fun and effective ways to learn a language. He is currently learning Japanese, French and Indonesian.