Irish (also known as 'Gaelic') is the national language of the Republic of Ireland but as you probably already know, the vast majority of people in Ireland speak English as their first language. The total number of native speakers of Irish in Ireland today is somewhere between 20-30,000 people (primarily in Irish-speaking regions called Gaeltachtaí).
To put this into context, there are possibly more native speakers of Polish, French, German, Russian and Romanian living in Ireland than that of the country's national language. However, Irish remains a compulsory subject in high school and at a minimum students must pass their final exams in order to be admitted to university. This requirement gives young Irish students a very short-term incentive to study the language.
The teaching of Irish in schools suffers from some additional problems to those of general school language education. The ubiquitousness of English in everyday life and the media means that Irish is not used outside of the classroom by the vast majority of the language's students unless they study in a gaelscoil (Irish-language school). That combined with the short-term exam-orientated goal of passing or getting good grades is a motivator for pupils only to study the language but not necessarily to learn it.
Unfortunately, my own case is typical: once finished with the exams, the motivation to use the little Irish I had evaporated and 15 years later, I could not even hold the most basic of conversations.
First video in my 're-Learn Irish project'
So why learn Irish now?
Having learnt a large number of languages since leaving school, it feels like an anomaly not being able to speak any of the first language that I was taught in school. I want to apply my experience in language learning that I've amassed in the last decade to Irish and test how difficult learning it as an adult really is. At a minimum I want to gain the capacity to comfortably converse in Irish on topics that are of interest to me.
How long this will take me is hard to estimate. On the one hand, I have some latent knowledge of the language that should make it easier to learn. On the other hand, I don't know many speakers of the language who I can interact with so applying the language in real life situations is going to be difficult. As a rough guess, I would say about one year to reach my objective if I am consistently spending about 30-60 minutes with the language per day.
How will I be learning Irish?
As I describe in the video at the beginning of this article, I will be speaking twice a week via Skype with a tutor, Shona, that I found on italki so that I can direct the learning towards topics that I am interested most in (e.g. travel, work and languages). I'll also be testing the Irish-language platform, Ranganna, as well as, several leading smartphone apps (Duolingo and Memrise) to see how useful they are for the Irish language. Most importantly I'm hoping to make contact with as many enthusiastic Irish speakers either online or in the flesh in order to apply the language to real life situations as I'm learning it.
If you have any tips or can speak Irish then I'd love hear your comments and feedback either below this article or under the video in YouTube.
Go raibh maith agat agus slán go fóill!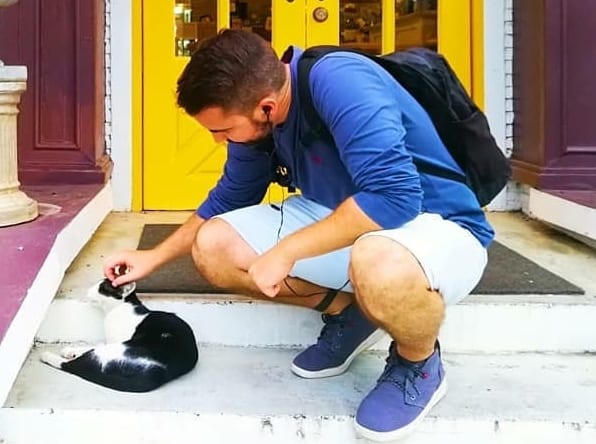 Michael has been an avid language learner and traveler for many years. His goal with LanguageTsar is to discover the most fun and effective ways to learn a language. He is currently learning Japanese, French and Indonesian.