My passion and multilingual development have been inspired and nourished by the hundreds of trips I have taken over the last decade. Travel and language create a virtuous circle. The more I travel, the more I want to communicate with local people and thus, the more I learn languages which drives me to travel even more.
What started with me learning French as a monoglot has morphed into a daily 10-language routine. My newspapers are written in French and Italian, the breaking news on TV is relayed in German and Dutch, the banter over lunch and dinner is in Spanish and Romanian, Facebook messages come in Portuguese and Catalan while conversations with work colleagues are English and Russian.
Travel is also vital to my language learning. Travel provides the catalyst for my linguistic endeavors. Spending even a brief period of time in another country, spurs my desire to understand its culture, history and language. Upon my return, my curiosity is awoken and I dive into learning or improving my language skills in anticipation of the next trip. Traveling to a country where I must speak in another language also allows me to see how much progress I've been making by gauging how well I can cope with the various linguistic challenges that are encountered on each trip.
Cristo Redentor in Rio de Janeiro, Brazil
Below you can watch a video from my YouTube channel with polyglot Félix Wang where we discussed how we have combined our passions for travel with learning multiple languages and how one reinforces the other. Also, you'll learn about some other passions we have developed along the way.
Finally, the learning process is like a drug. Learning languages involves a constant sense of progression that is both rewarding and motivating. The aphrodisiac of acquiring knowledge and self-improvement is powerful and in combination with travel and a multilingual lifestyle, it is an enhanced language learning accelerator.

Learn Languages Like an Expert!
Learn Languages with LingQ!
Buy the Glossika Mass Sentence Method!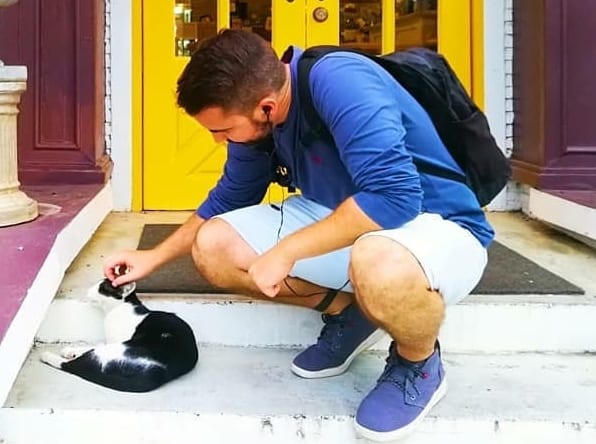 Michael has been an avid language learner and traveler for many years. His goal with LanguageTsar is to discover the most fun and effective ways to learn a language. He is currently learning Japanese, French and Indonesian.