Ahh, le français… arguably one of the most romantic languages in the whole world. Spoken by over 220 million people as their first or second language and the fifth most spoken language by total number of speakers. French is certainly an internationally accepted language and one that opens doors to over 29 different countries.
A quick internet search will yield many results for the best way to teach yourself French. Here at Language Tsar, our goal is to help you find the best, most effective way that's tailored to you and your style of language learning. We are honest about the pros and cons of each course we review so that you can decide if it suits your learning style and language learning goals. With all that said, here's our honest review of the Story Learning course French Uncovered.
Already made up your mind and looking for our link to a 7-day free trial of French Uncovered?
Overview: French Uncovered
French Uncovered is the brainchild of polyglot, language expert and author, Olly Richards. He developed a unique method of teaching foreign languages called Story Learning. Richards speaks fluent French and has used this method to help himself learn seven other languages. If it sounds like a fairly simple concept, that's because it is!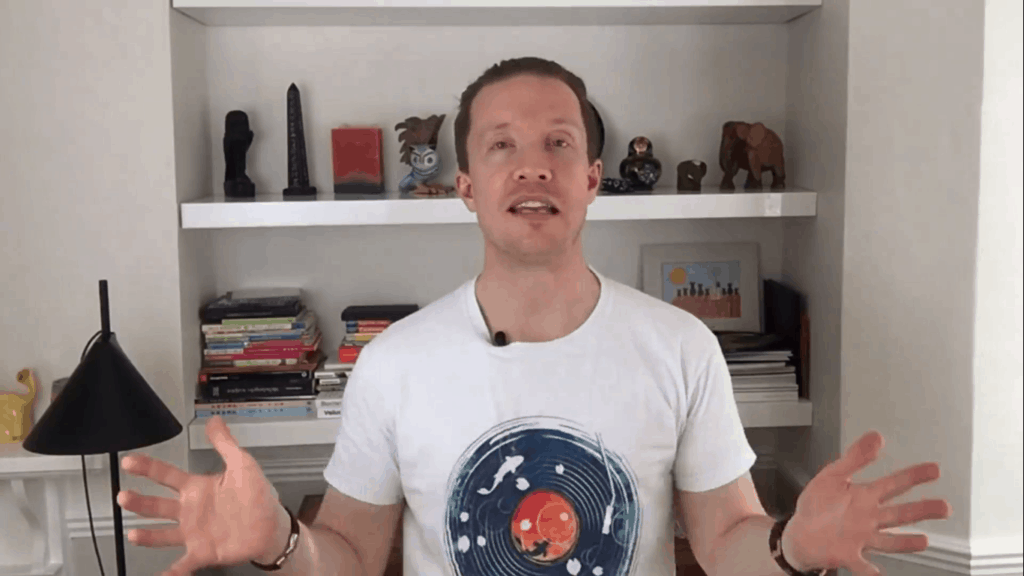 Richards' Story Learning method consists of 20 lessons based around the story, "L'Homme Au Chapeau," ("The Man in the Hat"). The entire syllabus centers around this story as the 'engine' of French Uncovered, keeping you fueled and motivated throughout the course, 'absorbing' new language with a few nudges here and there to help you understand the key grammar and vocabulary.
Richards is assisted by Diane Sbihi, a native-French speaker with over 10 years of profesional teaching experience. Each of the 20 chapters is structured the same way with each new chapter building upon what you've already learnt. First, you are prompted to listen to the story audio whilst following along with the transcript, noting down any words that are somewhat familiar to you. Next, you'll watch a series of videos and complete some interactive activities to break down the cognates (words that are similar to English), new vocabulary and important grammar. Finally, there's some extra listening training, pronunciation training & speaking activities to do alone or with a tutor. All lesson notes, transcripts and MP3's are fully downloadable to use offline whenever you please.
The program uses teachable as a teaching platform which works very well with it's structured and methodical approach to learning. You are walked through each lesson in sequence, with some added bonus lessons at the beginning that covers such things as French culture, native speed audio recordings, and how to find a language tutor.
Additionally, you will find French Uncovered offers:
So what is this four-step magic approach to language learning? 
Learning through stories, dialogue and transcripts combined with audio is nothing new. Several language courses & textbooks follow this exact approach and it's proven to be very effective. Lots of research shows that "input-based" methods (i.e. immersion) reliably outperform traditional study. For example, one 2014 study in Spain demonstrated that this teaching style worked roughly six times faster than traditional methods. We'll go into more detail into how this method works throughout the review.
For now, let's take a birds eye view of the four main steps of the French Uncovered methodology:
Step 1: Immerse
Step 2: Learn
Step 3: Consolidate
Step 4: Activate
Step 1: Immerse
Immerse yourself in the language – listen to the story and follow along with the transcript several times.
Step 2: Learn
Step 3: Consolidate
Step 4: Activate
So how does French Uncovered stack up among competitors?
We've put it through its paces as a serious contender to learning beginner French, and we've reached our final verdict.
Whilst there are many brilliant competitors that could perhaps rival this program, there are none out there quite like French Uncovered. With it's engaging storytelling and clever psychological techniques, you'll struggle to find another language course that has quite as much care and thought put into it as this one. We admit the price point is a little steep (you'll definitely find cheaper elsewhere) but given the amount of high quality content that is all fully downloadable and professionally edited we feel French Uncovered is totally worth it. It's an excellent resource for complete beginners and above who are looking for alternatives from the traditional textbook approach. With a 30-day money back guarantee there's really nothing to lose.
Read on for a more in-depth review of French Uncovered (with comparisons to competitors).
Pro #1 Detailed Explanations
It might be reasonable to assume that Olly Richards' Story Learning method is vaguer than a structured language learning program, but Richards and Moreno deliver thorough grammar, vocabulary and cultural explanations throughout the lessons. Generally, we find detailed explanations lacking on many other programs, but French Uncovered has you covered with detailed videos that cover all the nuances of the language in a concise and fast paced manner. It's designed specifically for an English speaker with lots of clever psychological tricks and tips to help you memorise certain words and grammar effectively.
Pro #2 Unique Story Learning Method
Each chapter complements the next like clockwork, keeping you engaged and motivated to continue. Each new lesson gives you the next chapter of the story along with the accompanying vocabulary, grammar and culture lessons. Some language learning programs use traditional classroom teaching methods that can easily lead to boredom, with disjoined topics and isolated themes that are not at all memorable. Others gamify learning to make things fun, but lack on explanations. Richards' method is truly unlike any other in that it operates around a fun concept, a story, with explanations.
Here's how it works. The affective filter hypothesis is the idea that you can learn more effectively if you are in a more emotional state than not. Stories not only engage our emotions but they expose you to a massive amount of new vocabulary with the same words cropping up again and again. Through context, your brain starts automatically piecing together the meaning of specific words, even if you haven't learnt them yet and can only understand a fraction of what's being said. Unlike learning rules and translating in your head, stories engage your brain in a whole new way, they are the universal method that all children naturally engage with when learning a language and our brains are naturally wired to adopt this type of learning. 
In short, it works. And there's a ton of research to back that up.
Pro #3 Quality Video and Learning Materials
You will learn from professional videos and comprehensive study materials. This course aligns with the CEFR (Common European Framework for Reference) A0-B1, or complete beginner to low-intermediate learner. This means that as an absolute beginner, French Uncovered will give you a solid foundation to your French studies.
When going through the videos and completing the exercises I really felt like I was being helped by a close friend rather than a distant language teacher. The care and attention to detail really shines through with Diane (the course tutor) really going out of her way to explain any misconceptions and keep everything very clear and concise, whilst also being interesting and engaging.
Con #1 Limited Speaking Practice
Unlike a lot of other programs, French Uncovered does not offer any voice-recording activities that allow you to practice speaking and pronunciation. There is a Speaking module in each chapter, but it only consists of a printable PDF that you can read with another French student or instructor. So a further investment into a language tutor is necessary or at least highly recommended, as with most language courses.
Con #2 Predictable Lessons
All of the lessons consist of the same structure, and this can feel repetitive and monotonous. Some lesson introductions and explanations are drawn out longer than they need to be. This left us spacing out somewhat, and occasionally lacking motivation to move forward in the lesson.
Con #3 Higher Price Point
French Uncovered seems like a large investment when compared with other language-learning programs. There is just a one-time fee to purchase the program, unlike the subscription fees charged by other programs. This heavy investment upfront can be a tough pill to swallow for those who prefer small, monthly payments.
Who is French Uncovered For?
French Uncovered is designed to give beginners a good start in learning to speak French. Whether you are just starting out with little knowledge of the French language or you have some French phrases memorized, French Uncovered can help you take it further. Additionally, those who are taking a high school or college French course may find French Uncovered to be a unique supplemental program.
Who is French Uncovered NOT For?
French Uncovered would be considered overkill for someone who just wants to learn simple French to get around for travel or business purposes. If you are not committed to learning to speak French fluently, you might want to find a less-expensive alternative.
Likewise, for anyone who is at an intermediate level and above, we recommend you look elsewhere. This program won't be sufficient for higher levels and you'll find that you already know most of the content being taught.
French Uncovered Features
French Uncovered is fairly user-friendly, but you will want to watch Richards' introduction and welcome video. Here, he gives you an idea how to go about using the program. This is helpful because you are responsible for making sure your progress is recorded.
Each chapter of the story features a chapter syllabus and that chapter's text and audio file. There are six additional modules covering vocabulary, pronunciation and culture, as well as a chapter quiz to find out how well you understood the materials.
Each chapter lesson or module contains videos instructing you on new vocabulary, how to pronounce your French words, key cultural points and grammar rules specific to the chapter reading. As noted, there is a lesson on speaking, but it only consists of text to print and practice with another student or instructor.
Chapter Quizzes and Progress Reports
The idea of being quizzed on each chapter is a good one, but we don't feel the quizzes cover enough of the chapter to be considered effective. Progress reports, on the other hand, allow you to ask questions and receive feedback from your instructors. This is a feature rarely seen with other programs.
The bonus lessons generally do not have anything to do with the story, but can give you valuable cultural information. You might also learn some quirky customs of the French and other useful, if not necessary, information. These lessons are available as text, video and audio.
Comparing French Uncovered to Alternative Programs
French Uncovered vs. Duolingo French
Duolingo French is one of those gamified programs we mentioned. Free to use, Duolingo consists of a series of multiple-choice, fill-in-the-blank, arrange-the-words, and speaking activities. A cute owl oversees your progress, and you earn lingots after advancing through the levels. We still don't see much use for them, but it can be a fun, if useless, motivational factor.
Though you may find yourself enjoying time spent on Duolingo, there is no consistent structure to its course. You will find little in the way of grammar, pronunciation or cultural lessons. At times, we walked away without remembering what we just studied (not unlike time spent on video games). All in all, we feel Duolingo doesn't even come close to French uncovered, and is best used as a supplemental resource (at best) to enhance your French vocabulary.
French Uncovered vs. Pimsleur French
Pimsleur French uses the Pimsleur Method and promises you will speak French at an intermediate level within 30 days with 30 minutes of daily study. This organic method of learning relies mostly on listening to podcasts. You are expected to simply listen and learn French in the same way you learned your native language. There is little in the way of culture or grammar lessons and these are expected to just develop with time and use. Pimsleur is available for a monthly subscription fee.
French Uncovered vs. FrenchPod101
FrenchPod101 is one of the more comprehensive language-learning programs designed by Innovative Language. You will find a variety of podcasts, video lessons, transcripts, learning activities and voice-recording games to help solidify French in your memory. There are multiple learning pathways to choose from including the structured, CEFR-aligned guided pathway.
FrenchPod101 can be ideal for both casual and serious learners alike. There are five levels of expertise from absolute beginner to advanced speaker and three-monthly subscription levels to choose from. This course offers students a more standard approach to language learning with a wide range of customizable learning pathways.
Unlike French Uncovered, FrenchPod101 allows you to jump around and design your own syllabus from the ground up. Whilst this comes with its pros (being highly customizable and focused on your interests), it lacks a methodical structure that can leave you feeling lost and unable to track your progress long term.
How Much Does French Uncovered Cost?
As with other Story Learning courses, there is a one-time fee of $297 to purchase French Uncovered. Unlike many other programs, there is no monthly subscription fee to worry about. After payment is received, you have access to the materials forever. You can download and print whatever you need.
You also get a 30-day guarantee, which means you can try out the program and get your money back if you are not satisfied. The cost of French Uncovered may seem excessive when compared with other programs, but because you aren't paying monthly, you do not have to worry about wasting time or getting your "money's worth."
After completing French Uncovered, you can try Richards' intermediate courses, Grammar Hero and Conversations. Grammar Hero teaches you how to think in French instead of trying to translate in your head, while Conversations helps you learn to better understand normal-speed French conversations.
Is French Uncovered Worth It? Our Thoughts
All in all, we like French Uncovered. It offers a unique way to learn or supplement your French studies. The price point is a bit on the high side, so we would only recommend this product to serious French students who want to become fluent speakers.
At times, the lessons can feel a bit boring, but Richards and team are great at making you feel welcome. It almost feels as if you are being taught by a dear, old friend. Richards' StoryLearning method works for serious students, and he can attest to that. After all, your instructor speaks eight different languages!
Interested in giving French Uncovered a go? Click below for a free 7-day trial.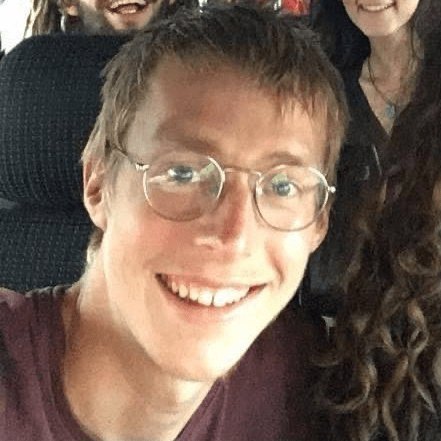 Josiah is a digital nomad with a passion for language learning and adventure travel. He's taught English as a foreign language for many years and is currently learning Georgian, French and Chinese.