Finnish is spoken by over 5 million people and can be useful if you're planning a trip, or doing business in Finland. If learning Finnish is your goal, then a FinnishPod101 account would come in handy.
Particularly, a FinnishPod101 Lifetime Premium account. This secret option is finally out of the bag, and you can take advantage of it to save more than 60% off your monthly subscriptions!
Read on to find out what the lifetime membership has to offer.
How to get a FinnishPod101 Lifetime Premium account
When you decide to learn how to speak Finnish, you can sign up here to gain access to the resources offered by Innovative Languages. Getting started with your account is an easy process, plus you'll receive instructions on how to use your account.
You'll also get access to a must-know words list, which will allow you to build your vocabulary fast. Additionally, you'll access the current lessons, as well as plenty of new and updated lessons.
How much is a FinnishPod101 Lifetime Premium account?
For $599, you get to access all the features and resources of a FinnishPod101 Lifetime Premium account. Yes, it's a lot to pay up front, but keep in mind that you'll be a member for life. What's more, you'll feel value for your money because when you don't have time to study in certain months, you still have full access to your account. That allows you to set your own schedule accordingly.
Lifetime Premium account for all 34 Pod101 languages
For the true polyglots out there, Innovative Languages has you covered. They also offer lifetime accounts to 1, 3, or all 34 Pod101 languages, allowing you to select the option that suits you best.
You can select the three-language option for a one-time payment of $999. If the nature of your work (or personality!) requires you to learn multiple languages, then you can select the 34 languages option. To access this option, it's a one-time payment of $1,499. Some of the languages available include Dutch, Swahili, German, Filipino, and Norwegian. With all of these options, you can set your schedule to suit how you'd like to study each language.
FinnishPod101 Lifetime Premium Account: Can I Use A Coupon Code?
Unfortunately, there are no discounts available when you subscribe to the FinnishPod101 Lifetime Premium account. That, however, should not make you despair because for long-time learners, it's financially a better option compared to paying monthly.
The lifetime membership will save you up to 60% if you use the program to learn Finnish for a duration of five years.
Here's the link to get access to the secret lifetime deals:
Conclusion
Learning a new language is always an interesting venture, but you need a reliable platform for you to attain fluency. Luckily, you can achieve that by subscribing to a FinnishPod101 Lifetime premium account. This option not only helps you save hundreds of dollars but also lets you not worry about meeting monthly payments or taking breaks.
For those who are not yet convinced about subscribing to a lifetime premium membership, you can try the one month trial for $1. It gives you access to all the features of a Lifetime Premium account.
Check here for the latest FinnishPod101 discounts.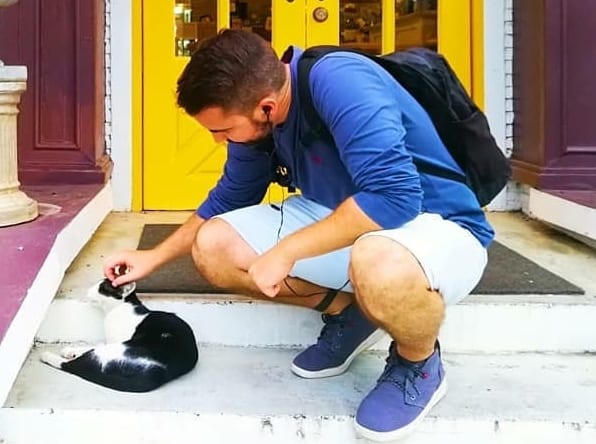 Michael has been an avid language learner and traveler for many years. His goal with LanguageTsar is to discover the most fun and effective ways to learn a language. He is currently learning Japanese, French and Indonesian.