Editor's Note: This AfrikaansPod101 review is current as of October 23rd, 2021. This review contains affiliate links, however we only recommend products that we genuinely use and think are effective. 
Afrikaans is a language that is often overlooked as an option for language learners, but it's actually one of the most interesting and fun languages to learn. The language is one of the youngest in the world, originating from dutch settlers in South Africa and has since evolved into its own unique language, taking influences from Malay, Portugese, Indonesian and local indiginous languages.
Contrary to popular opinion, Afrikaans is actually very easy to learn. Unlike most Germanic languages, Afrikaans only has one gender, no verb conjugations and the spelling is generally very intuitive for English speakers to get their heads around.
There's around 10 million native speakers worldwide, with most native speakers living in South Africa and neighbouring Namibia and Botswana. You'll also find many pockets of expat Afrikaan communities in places like the UK, Australia and New Zealand.
Unfortunately, there aren't many resources out there to learn Afrikaans, which is why we were thrilled to discover that Innovative Language now offers AfrikaansPod101 as one of their official language programs. We've put the program through its paces and tested everything out to give you an overall idea of whether it's worth it or not as an effective method to learn Afrikaans. 
Already made up your mind and looking for our 30% discount code?
AfrikaansPod101 Review Overview
AfrikaansPod101 is a product of Innovative Language – a company that now offers over 40 languages since they first started back in 2005. Some of their programs are better than others but they all follow the same basic methodology – 100s of short and easily digestible lessons that are centered around either a podcast or video, taught by native language tutors.
The way the program is structured can be a little confusing at first but gets easier once you're used to it, and is in actual fact very user friendly. It's based upon the whole idea of lesson 'pathways' – you are encouraged to browse around their library of lessons and customize your own syllabus based upon your specific needs and interests. This makes it an excellent program for those who get bored easily or who prefer a more independent & proactive approach to their own language learning. There's five different levels, from absolutle beginner through to Advanced, roughly aligning to the CEFR levels (with level 4 being equivalent to B2).
Once you've chosen a lesson pathway, you can begin working through each lesson in sequence, and your progress will be recorded on the main dashboard. Every lesson first has a video or podcast, often with an authentic dialogue (depending upon the lesson type). The transcript is then provided for you to break down the dialogue line-by-line and listen again several times. You also get the chance here to record your own voice and compare it alongside a native speaker to improve your pronunciation.
You then have the list of vocabulary that was in the lesson (with examples & sound clips), and finally a grammar section, lesson notes, and full transcript. Everything in the program is fully downloadable for you to use offline – perfect for squeezing in extra language practice when on the go.
The program is available as a monthly subscription with three membership options – basic, premium and premium+. Every level of membership comes with greater benefits and added features. The premium+ option comes with a fully personalized learning program, regular assessments and 1-on-1 instruction with a professional language tutor (more on membership options and pricing later).
Let's take a closer look at some things we liked about AfrikaansPod101:
Pro #1: So. Much. Content.
You've got plenty of choice when it comes to selecting your own lessons. You can filter the entire library by level, lesson type & either audio or video. If you don't like a specific lesson, you can easily just choose another – there's many to choose from.
Pro #2: New and Relevant Lesson Topics
New lessons are being added to the platform all the time and they cover some really interesting topics that are not only highly engaging, but useful to daily life. You'll learn such things as survival travel phrases, conversational topics and daily activities. The lessons are delivered by a variety of native speakers that are generally very enthusiastic and playful.
Pro #3: Lots of Cultural Insights
They say language is the key to understanding a culture and unravelling a unique perspective – after all, why go through all the effort of learning a language without discovering something more about the people who actually speak it? We love that AfrikaansPod101 goes above and beyond to weave a whole bunch of interesting cultural insights into all the lessons. In fact, almost every lesson has a section in the notes that's dedicated to explaining different aspects of Afrikaan culture and traditions.
Pro #4: Flexibility in Learning
As already mentioned, AfrikaansPod101 is worlds apart from your traditional linear language syllabus. You can choose to work on exactly what you need – phrases for travel, listening exercises, miniature books to work on your reading skills, learn about a specific tradition – you name it! 
It also suits a range of different learning styles. If you learn best through flashcards or lists then you'll be glad to know that they have a whole section full of 100s of topical vocab lists, and a function to build your own flashcard decks (just like the more popular Anki or Quizlet).
Our review wouldn't be complete or unbiased without at least including some of the things that weren't so great.
Con #1: Better for Beginners & Intermediate Learners
Whilst there is a ton of content, there's less of it for the higher levels and less options to choose from. For this reason, AfrikaansPod101 is best suited for beginners and those who are just looking to get the basics under their best for travel or for fun.
Some pathways are better than others and the recommended official pathway is not always the best. We recommend you have a browse around and try a few of the pathways out before committing to a specific one. Though we say the quality can vary, the worst videos are still professionally made and contain a bunch of useful language – much better than your average youtube video.
Unless you opt for the premium+ option, you don't get a huge amount of feedback to update you on how you're progressing. Especially when you are in full control over what you learn, it's important to get constant feedback to avoid developing 'holes' in your knowledge. For this reason, we recommend either using their premium+ option (with the 1-on-1 tutor), or finding your own tutor through websites such as italki.
Features of AfrikaansPod101
We love this feature – it really helps to nail your pronunciation. Next to every piece of vocab, phrase or line in the transcript, you'll see a microphone icon. You can click on this icon, record yourself speaking the Afrikaan, and then play it back whilst comparing it alongside the native speaker. You can also choose to listen to the native speaker at either full or half speed to really pick up the nuances of the pronunciation.
As mentioned, you have full access to flash cards and vocab lists. There's also a dictionary that has an example sentence and voice clip for every term that you search. Furthermore, there's a most common words list – this allows you to zone in on only the most spoken words in the Afrikaans language so you can be sure that you are not wasting your time learning outdated or rarely spoken language.
At any time whilst you are going through the lessons, you can add a specific word to your word bank to practice later. Your personal word bank ensures that you never lose a word! You can categorise them, assign labels, listen to the pronunciation and even see which lessons the word crops up in (if you want to do some extra learning on the same topic).
This is a free complimentary service that you can opt into if you wish. They'll email you a new word every day, with a bit of interesting background and context to help you remember it. Another great way to build up your memory bank with new words.
Lesson Notes and Transcripts
Everything is summarised nicely in the lesson notes in case you missed something. You can download these along with the transcript and the lesson MP3 to really cement what you've learnt.
The official curated pathways contain regular quizzes and assignments to ensure you're on track and to test you on what you've learnt. Premium+ members have the added option of assignments that are based purely on the needs, in line with their personal learning plan. These assignments (whether recorded for speaking, written, or a series of answers) are then marked and graded by your language tutor, with detailed feedback and a plan to improve.
Who Should Buy AfrikaansPod101?
Those who will get the most benefit out of AfrikaansPod101 are those who:
Who Should NOT Buy AfrikaansPod101?
You might not be best suited for AfrikaansPod101 if you:
AfrikaansPod101 vs. Competition
Online resources for learning Afrikaans are few and far between. Since it's one of the newest languages in the world with a comparatively small number of native speakers, it's understandable as to why it so often gets overshadowed by the more popular languages like Spanish and Chinese. That being said, here's a few extra resources we discovered online for learning Afrikaans:
AfrikaansPod101 vs Teach Yourself Afrikaans
Teach Yourself Afrikaans Complete Course by Lydia McDermott is a comprehensive textbook that is created by experts and claims to bring anyone from complete beginner to fluent speaker in just a short period of time. The course has been generally well received and includes audio CDs for listening practice.
Though it does have some cultural information, we found that AfrikaansPod101 was miles ahead in terms of real use language and culture. One of the disadvantages of following a textbook is that the content quickly becomes outdated whereas the lessons on AfrikaansPod101 are continually being updated and built upon. The authenticity of the listening material in the Teach Yourself course is also questionable. It would be of benefit however to use the textbook alongside AfrikaansPod101 to fill any gaps that you might develop and to supplement the listening practice.
Teach Yourself Afrikaans Complete Course by Lydia McDermott is available on Amazon for around $50+.
AfrikaansPod101 vs LitNet
LitNet is a free resource that offers loads of reading materials, articles, interviews, film reviews and educational resources. It's very useful if you are looking to get some extra exposure to authentic content. It's worth noting, however, that it's not specifically a language learning site, so unless you are at a level to at least navigate your way around everything then you might not find it to be of use.
As we mentioned, AfrikaansPod101 is available at 3 monthly subscription levels, with each one unlocking access to more and more features.
Complete Access to Audio Archive
Downloadable Lesson Notes
Access to the Android, iPhone, and iPad App
Full Transcriptions & Translations
Afrikaans Core Words and Phrases
Access to ALL Vocab Lists & Flashcards
Voice Recorder, Pronunciation & Accent Review
Review Quizes & Progress Tracker
Grammar Accuracy Checker
Pronunciation Perfector
1-on-1 Personal Instruction
Personalized Self-Study Curriculum
All monthly subscriptions come with a very generous 60-Day Money-Back Guarantee.
Still unsure? When you sign up to your free account you'll get a trial access to premium for 7 days. However, upon signing up, you'll be offered a full month of premium for only $1! This is an absolute bargain and a great idea for those who are still on the fence about commiting to a full subscription without first having lots of time to try everything out.
AfrikaansPod101 Review: Conclusion
Overall, if you are serious about learning Afrikaans, I highly recommend AfrikaansPod101 – you won't find anything else like it. The sheer volume of content and engaging videos are second to none. And all the bonus features and interactive tools make practicing the language a breeze. 
If you feel that AfrikaansPod101 is right for you, please make sure you sign up using our link below – it not only helps support our website, but also gives you 30% off at checkout: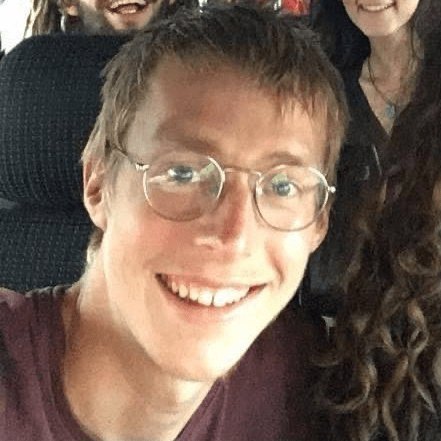 Josiah is a digital nomad with a passion for language learning and adventure travel. He's taught English as a foreign language for many years and is currently learning Georgian, French and Chinese.